The relationship between Iran and Turkey is extremely complex and marked by periods of hostility and tension, as well as periods of close cooperation. Both countries aspire to a leading position in the MENA region and are fighting for influence by supporting conflicting actors. At the same time, they have a developed economic partnership and also sometimes cooperate against common enemies such as rival Saudi Arabia. Their relationship will certainly be intensified in the coming period, taking into account the changes that are currently happening in the Middle East, primarily due to the withdrawal of the United States from Afghanistan and Iraq, as well as the negotiations between Tehran and Riyadh.
The hot-and-cold relations between the Islamic Republic of Iran and the Republic of Turkey can be understood best by dividing them into two categories. The first consists of common priorities, such as suppressing Kurdish separatism, collaboration against common rivals, maintaining stability and security along the border they share, as well as economic cooperation. The second category is the cause of tensions and mistrust between Tehran and Ankara and it includes religious differences and competitive foreign policy - mostly in Syria, Iraq, and the Caucasus.
Kurds - a mutual problem of Iran, Turkey, Syria, and Iraq
The first "Treaty of Friendship" between Iran and Turkey was signed in 1926 in Tehran. The basic principles of this agreement included friendship, an agreement on non-aggression towards each other, as well as joint actions against groups that would try to disrupt peace and security or overthrow their governments. However, the real reason for coining this deal was the common threat of Kurdish separatists. Therefore, this issue dates back decades, and the Iranians and Turks recognized the necessity of a harmonized security policy at the beginning of the 20th century.
Besides the fact that rebel Kurdish groups pose a problem to Iran and Turkey in terms of preserving their territorial integrity, they also represent a serious threat to governments in their areas of interest - Iraq, and Syria. The Kurds are an Iranian ethnic group that makes up about 20% of the population in Turkey and Iraq, and about 10% in Iran and Syria. The authorities of all four countries are trying to suppress their identity and separatist tendencies because they fear that they could rebel and form an independent Kurdish state with access to the Mediterranean. Given the fact that the US is withdrawing from Iraq and thus granting the Iranians even more room to control and manipulate authorities in Baghdad, it is unlikely that Tehran's position on the Kurdish issue will change.
Specifically, the Iraqi territory serves the Iranians as a buffer zone towards rival Saudi Arabia and as a link with allied actors in Syria and Israel, which is the main reason why they will not allow the disintegration of Iraq. Likewise, Ankara will certainly not change its position, considering that it has been at war with Kurdish separatists on its territory for more than four decades, all the while in the immediate vicinity the Kurds control a part of Syria along their shared border.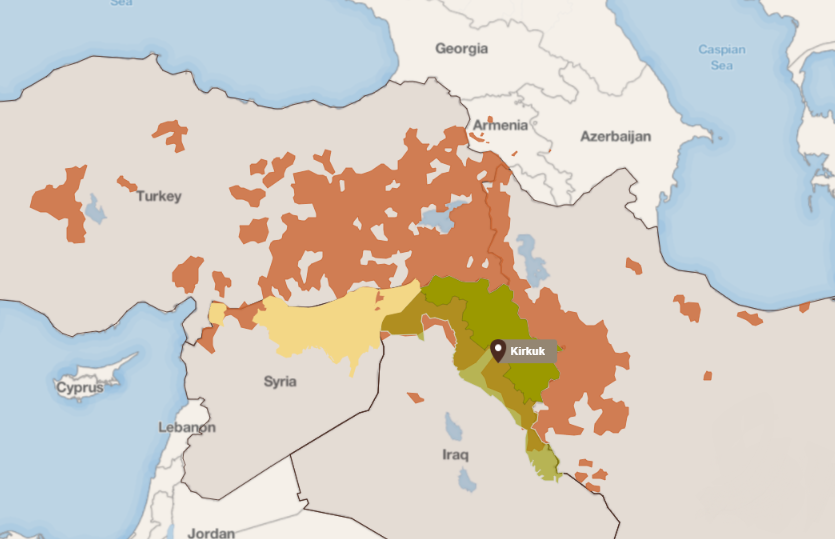 Security and economic cooperation
Over the past few months, Turkey has faced an influx of a large number of migrants from Afghanistan passing the roughly 560 km long Iranian border. Now that the Taliban have officially taken power in Kabul, the Turks are worried about a potential new wave of migrants. Although there is no special mechanism currently in place between Tehran and Ankara to solve this problem, it is clear that due to the expected increase of violence in Afghanistan they will be forced to cooperate even further in the field of security. This is supported by the fact that this particular issue, in addition to economic cooperation, has been the subject of discussion during the last couple of meetings between the foreign ministers of Iran and Turkey.
In addition, Turkey's energy needs and huge Iranian oil and gas resources are an important aspect of the Iranian-Turkish relationship, as the two countries are highly interdependent economically. Because Tehran has been isolated for years, it is forced to cooperate with a very small number of countries that have not imposed sanctions, and Ankara has become one of few key partners. When it comes to oil and natural gas Iran is the second-largest supplier of Turkey, behind Russia.
According to some sources, the value of trade between the two countries is estimated at 986 million dollars in the first three months of the current year (about 505 million of Iranian exports to Turkey and 481 million of Iranian imports from that country). During the 27th meeting of the Iran-Turkey Joint Economic Committee (JEC), held in Ankara in mid-September last year, both sides expressed the desire to achieve a targeted annual trade of 30 billion dollars. Additionally, both sides stressed they believe that achieving these figures is possible despite sanctions. Therefore, it is evident that the Iranian and Turkish authorities intend to continue developing their economic partnership more so in the future.
Saudi Arabia – the biggest regional rival of both Iran and Turkey
After the Arab Spring, in addition to the uprisings in Syria, Yemen, and Bahrain, the fall of authoritarian regimes in Tunisia, Libya, and Egypt resulted in a major geopolitical change in the Middle East. Both countries sought to use this "new order" in the region to achieve their goals. Of course, the Iranians and Turks made unique calculations about which actors to support. Mainly, they were guided by their national interests and desire for regional hegemony. Because of this Iran and Turkey found themselves on the same side in a few regional conflicts, mostly defying the foreign policy of Saudi Arabia, which also strives for dominance in the region. The two best examples of the Iranian-Turkish cooperation are the events in Egypt in 2011 when they both supported Mohamed Morsi and the Qatar diplomatic crisis (2017-2021).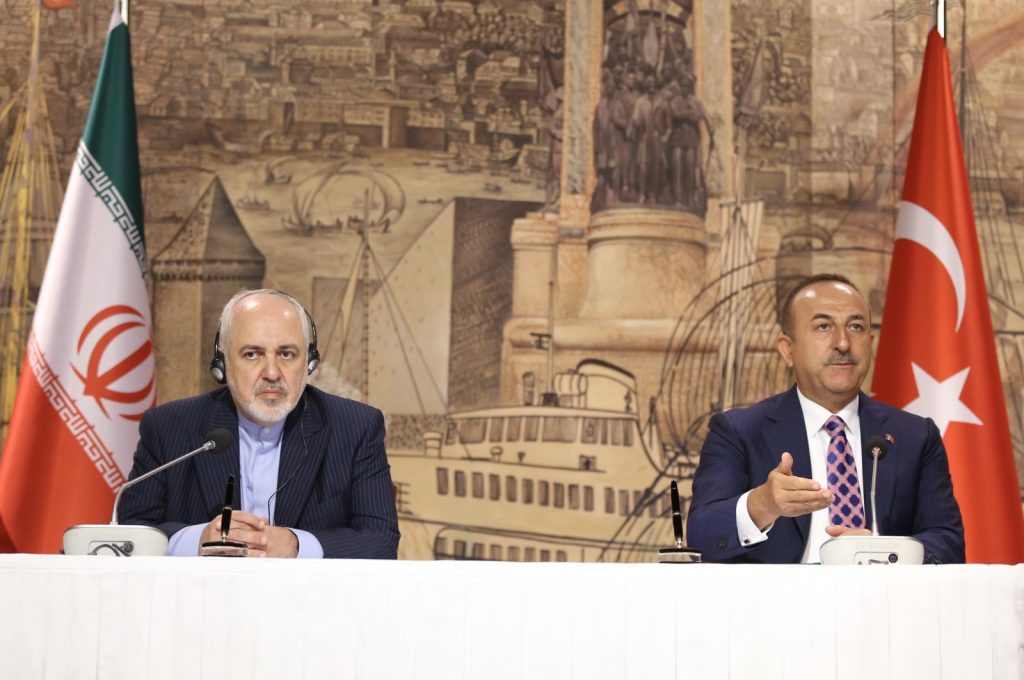 Certainly, rivalry with Saudi Arabia is not the only reason why they supported Morsi and Qatar. Turkish President Recep Tayyip Erdoğan openly supports the Society of the Muslim Brothers and has views that coincide with the principles of this Egyptian organization. So in addition to providing support to Morsi, it's no surprise that Ankara was the first to come to the aid of Doha, which is the biggest supporter of the Muslim Brotherhood in the Islamic world.
So, taking into account everything mentioned above, it is obvious that Iran and Turkey are cooperating more out of necessity than by choice. Therefore, under such circumstances – burdened by the problem of Kurdish separatists and Afghan migrants, difficult economic circumstances, and the threat from Riyadh – the authorities in Tehran and Ankara will certainly not allow something to jeopardize their diplomatic ties or cause their complete severance.
Tehran and Ankara - great "friends" and even greater rivals
With that in mind, it is necessary to address everything that makes them rivals. Ergo, it is common knowledge that the antagonism between Sunnis and Shiites is widespread in the MENA region, as well as that religion is inseparable from the domestic and foreign policies of all countries on that territory. Since the Islamic Republic of Iran is a Shiite and the Republic of Turkey a Sunni country, there is religious competition between them.
Both states consider themselves leaders in their version of Islam and choose allies based on religious denomination, which is why they found themselves on opposite sides, supporting conflicting actors in the civil war in Syria. Tehran supports Alawite (Shiite) President Bashar al-Assad, while Ankara supports Sunni rebels. For the very same reason there are tensions between Iranians and Turks over the situation in Iraq. Namely, Turkey is militarily present on Iraqi territory because it is fighting against the Kurdistan Workers' Party, better known by its Kurdish acronym PKK, based in the north of the country.
The PKK was declared a terrorist organization by Ankara, and Erdoğan does not show any intention at all to withdraw Turkish troops from Iraq anytime soon. Moreover, authorities in Turkey have long accused Tehran of playing a double game on the PKK. Specifically, the Turks claim that Iranians are secretly supporting the party despite being officially against recognizing Kurdistan. This should come as no surprise, as it is clear that Iran views the Iraqi territory solely as its sphere of interest. Despite common goals, i.e. suppressing Kurds' aspirations for independence, the presence of Turkish troops is an obvious problem for Tehran, especially now that US troops are finally leaving Iraq.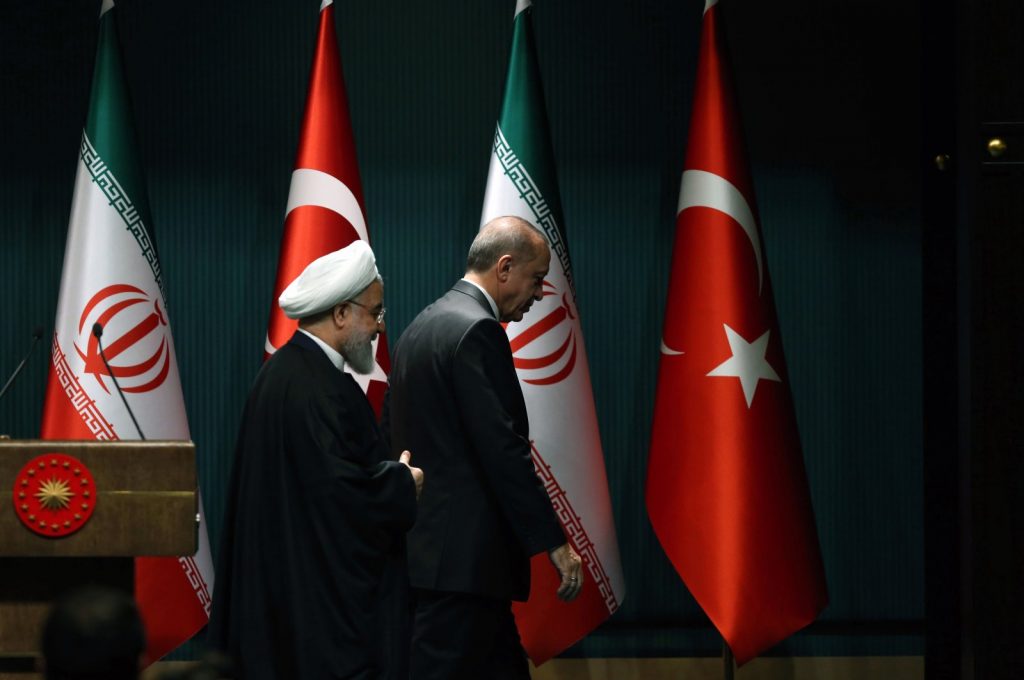 On the other hand, Tehran did not hesitate to criticize Ankara with similar accusations, particularly for its contribution to the anti-regime movement through the Iranian Azeris (Turkic-speaking people of Iranian origin, and the second-largest ethnic minority in Iran).
In addition, the South Caucasus stands out as another rival area, especially after the conflict between the Azerbaijani and Armenian armies in 2020 over the territory of Nagorno-Karabakh. Iran tends to favor Armenia against Azerbaijani forces backed by Turkey and Israel. Besides that, recent plans of Azerbaijan and Turkey to build a corridor that connects them through the Azerbaijani exclave of Nakhchivan are also creating tensions between Tehran and Ankara. The making of this corridor would significantly damage the already seriously impoverished Iran, bypassing it completely as the main trade route between Turkey and Azerbaijan.
The future of Iranian-Turkish relations
Due to a combination of historical, geographical, and (geo)political circumstances, the Iranians and Turks are and will stay rivals, just as they were in the past. To summarize, Tehran and Ankara are forced to cooperate to a much greater extent than they desire. Although they share certain economic and security interests, their goals are different across the MENA region in religious and foreign policy terms. However, as already emphasized above, because of current events in the Middle East, intensive cooperation and the continuation of their "peaceful rivalry" can be expected, as they currently do not have better options.
Translation: Tamara Djordjevic
Proofreading: Nikola Petrovic